What's on tap for mesh13?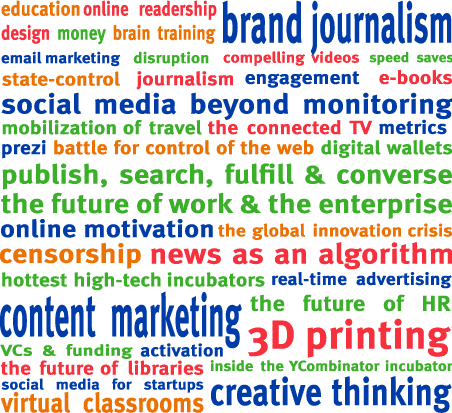 To learn more about what you'll be talking about at mesh13, please check out the schedule.
Why mesh?
mesh conference is a two-day event that explores how the web is evolving, the emergence of new and emerging trends, and what's over the digital horizon. It's a thinking person's conference that features challenging, insightful, engaging and provocative speakers and content. You will come away from mesh with new ideas, inspiration and tons of food for thought on how you personally and professionally use the Web.
Canada's premier digital conference is a chance to connect with people who are as excited about the potential of digital as you are — people who want to know more about how it is changing the way we live, work and interact with the world. And you won't just connect with them in the hallways — at mesh, every session is interactive.
What does this mean for you?
You are encouraged to ask questions and provide your insight to complement the expertise of the people on stage. Instead of being talked at, we believe that we all need to talk. That's why we bring together folks together from all pockets to talk about the future of media, society, marketing and business.
The cross-pollination of ideas make the mesh magic. Startups with communicators…policy makers with storytellers…that's mesh. When people from different walks in life and work connect and share, it inspires.
Another important element of mesh is the networking as we believe the conversations between sessions are as important as the sessions themselves. As a result, we've structured mesh with healthy breaks to provide you with the opportunity to catch up with friends, meet new people and discuss what you've heard and learned.
If you're passionate about the web and the digital landscape, mesh is a great place to immerse yourself in two days of great content, conversations and ideas.