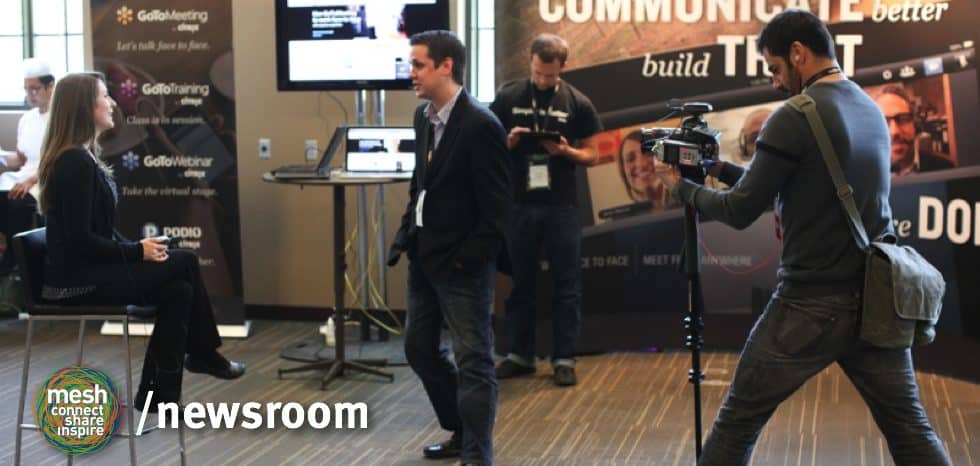 content, coverage & conversion for mesh14 sponsors
mesh is a highly social event. With people coming from all over Canada, mesh is an event that acts as a springboard for discussion and coverage.
Today, that conversation and discussion happens not only at the event but also in social media. mesh introduces a social media command centre and mesh/newsroom to offer brands a chance to be part of the engagement.
social media sponsorship
The mesh /newsroom is a premium sponsorship opportunity that provides a social media command centre powered by a team of marketers, journalists and analysts.
The mesh /newsroom uses real-time content creation to drive traffic and engagement around a brand and includes editorial, photography and video coverage before, during and after the event.
Learn more here…
/newsrooms is a division of Digital Journal Inc., a network of 43,000 journalists and creative producers in 200 countries.