SPEAKER |
MEDIA
Stewart Butterfield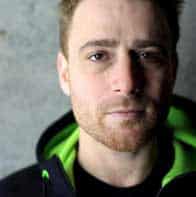 President and Co-founder, Slack
---
the mesh schedule
One-on-one Conversation
Date: May 27
Time: 1:05 PM – 1:55 PM
Location: 99 Sudbury | Glass Factory, mesh Main Stage
---
Stewart Butterfield is the president and co-founder of Slack, the platform for team communication which has taken the technology world by storm. Prior to Slack, Stewart co-founded and lead Flickr from its inception in late 2003 through its 2005 acquisition by Yahoo! and until 2008 by which point it was one of the largest web services in the world with over 50 million users and billions of photos.
Though Slack only officially launched in February 2014, it is already used daily by tens of thousands of professionals. Its customer list ranges from successful startups like Buzzfeed, Rdio, Medium, Stripe and AirBnb to established giants like Adobe, Citrix, Comcast and PayPal.
In nearly two decades working on the web, Stewart has had a distinguished career as a designer, entrepreneur, and technologist. He has been named one of the 100 Most Influential People in the World by Time Magazine, BusinessWeek's Top 50 Leaders, and been featured in interviews and articles by hundreds of publications and broadcasters including the Wall Street Journal, the BBC, The New York Times, CNN, the Financial Times and has appeared on the cover of Newsweek magazine.
Butterfield graduated from the Universities of Victoria and Cambridge, with degrees in philosophy and retains academic interests in cognitive science, the history and philosophy of science, and economics. He lives in Vancouver.