SPEAKER |
BUSINESS
Robyn Bews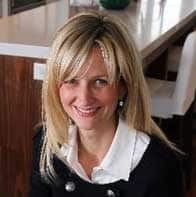 Program Manager, Chief Evangelist, WORKshift
---
the mesh schedule
Panelist
Date: May 28
Time: 1:30 PM – 2:20 PM
Location: 99 Sudbury | Glass Factory, mesh Main Stage
---
Robyn has been leading the WORKshift effort at Calgary Economic Development since inception, building the program from the ground up. She takes a modern approach to an old concept and challenges the world's misconceptions about flexible work.
Her collaborative approach has helped to make WORKshift the defacto brand for all things related to flexible work. She is recognized as a leader in transforming the way people and organizations work, harnessing international expertise to offer a holistic approach for companies looking to make their WORKshift program a reality.
Her commitment to the WORKshift program has generated interest not only in Calgary, but across the country and throughout North America. Robyn has been invited to speak internationally about WORKshift, and her presentation style will have you questioning everything you thought you knew about flexible work.
Thanks to her outstanding commitment to WORKshift, Calgary Economic Development has been the recipient of many awards including the 2010 Economic Development Achievement of the year award, presented by the Economic Development Association of Canada.
Robyn has a commerce degree from Acadia University and has worked for multinational organizations including the United Nations and TELUS.