SPEAKER |
MARKETING
Mitch Solway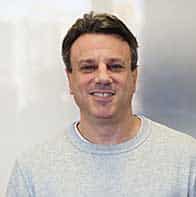 VP Marketing, ClearFit
---
the mesh schedule
Panelist
Date: May 28
Time: 1:30 PM – 2:20 PM
Location: The Drake | Lounge
---
Mitch is no stranger to the Canadian start-up scene having helped build and lead some of Canada's most successful brands – all with designs on building new categories and a passion for making a difference and connecting with customers.
He was marketing employee number one at Lavalife where he stayed for nine years and helped turn Lavalife into Canada's household name for online dating and grow revenues from $2million to over $100 million. At FreshBooks, Mitch was employee number 12 and the first senior hire in the company's history. In four and a half years Mitch helped build the team, the brand and the marketing model that saw FreshBooks grow from 125,000 users to over 5 million and become one of Canada's most respected brands and companies.
At Vidyard, Mitch came in as marketer number two and helped to quickly take Vidyard from obscurity to being recognized as the authority and leading Video Marketing Platform for B2B Enterprise companies. Today, at ClearFit, Mitch is working with an awesome team to solve the biggest single pain point for SMBs – finding and hiring employees that succeed – and making it easy!