SPEAKER |
BUSINESS
Chris Hogg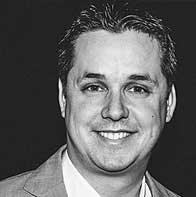 Co-Founder and Vice President of Content & Coverage, /newsrooms
---
the mesh schedule
Moderator
Date: May 28
Time: 1:30 PM – 2:20 PM
Location: 99 Sudbury | Glass Factory, mesh Main Stage
---
Chris is the Co-Founder and Vice President of Content & Coverage for /newsrooms, a network dedicated to providing continuous content marketing and social media coverage for brands.
As an entrepreneur, Chris has more than a decade of experience in publishing, digital media, broadcasting, advertising, social media & marketing. He has a deep passion for new technologies and disruptive, high-growth digital businesses where technology & digital media intersect.
With /newsrooms, Chris leads content and coverage teams across Canada and the United States.