SPEAKER |
MEDIA
Andres Aquino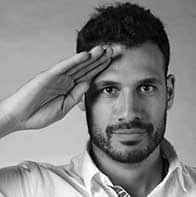 Managing Partner and Creative Director, The Working Group
---
the mesh schedule
Plotting Your Mobile Power Play: How To Plan, Design and Build a Useful Second-Screen Experience
Date: May 27
Time: 1:05 PM – 1:55 PM
Location: The Drake | Underground
---
Andrés Aquino uses software to solve other people's problems.
His company, The Working Group, leads businesses through the complex process of building software that solves user challenges and drives business results.
An entrepreneur and business strategist, he collaborates with innovators from around the world, helping them to harness the awesome power of technology.
Andrés is the co-creator of 1THING, the app which allows you to anonymously share things which you are grateful for.