SPEAKER |
MEDIA
Amber MacArthur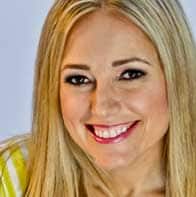 entrepreneur, bestselling author, well-known blogger, and TV host
---
the mesh schedule
Panel Moderator
Date: May 28
Time: 1:30 PM – 2:20 PM
Location: 99 Sudbury | Glass Factory, mesh Main Stage
---
Amber (@ambermac), better known as "Amber Mac", is no stranger to tech TV with nearly a decade as one of Canada's top digital media journalists on the small screen.
In addition to co-hosting APP CENTRAL she blogs for Yahoo! Tech, writes a "Trending Tech" column for The Globe and Mail, contributes tech stories regularly to CTV's Canada AM, is the best-selling author of Power Friending: Demystifying Social Media to Grow Your Business, and is the founder of MGImedia, a web strategy company based in Toronto. She also speaks throughout the world about social media marketing.
Amber Mac is originally from P.E.I. and is the mom of a toddler, Connor, who loves to play with his mom's iPad.