SPEAKER |
MEDIA
Adaora Udoji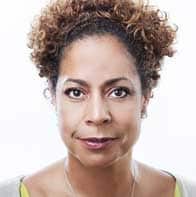 Interim President, News Deeply
---
the mesh schedule
One-on-One Talk
Date: May 27
Time: 3:35 PM – 4:25 PM
Location: The Drake | Lounge
---
Adaora is a Nigerian name, meaning daughter of all. For the past dozen years she's made good on her destiny as a global nomad, living and working all over the world.
A digital innovator. Adaora Udoji is currently Interim President of the award-winning startup, News Deeply; specializing in single topic publishing while providing enabling technology to engage users on complex global issues. News Deeply's prototype is Syriadeeply.org, a contextual platform hailed by Time Magazine as "The future of news."
It's her latest adventure in entrepreneurship after founding The Boshia Group, an international network of strategists, advisors, operational specialists, content developers and producers. The Group provides content and project management, as well as editorial and production frameworks serving clients such as startups, new media and tech companies; law and investment firms.
In 2013, she was named a Pipeline Fund Fellow, which focuses on angel investing. Adaora serves as a mentor for Women Innovate Mobile, a startup accelerator and also advises several startups at the nexus of new media and technology. Most recently, she's been a keynote speaker at Girls Who Code and The Startup Institute, NYC.
She is a lawyer and an award-winning storyteller who has worked across broadcast and digital media platforms: television, cable, radio, and the internet.  Her roles have included corporate strategist, producer and on-air correspondent and anchor at Bloomberg, ABC News, CNN and public radio among others.  She's reported on stories from Sago, West Virginia to Dornoch, Scotland to Baghdad, Iraq. Among her awards, she was among those who contributed to CNN receiving the Peabody Award for coverage of Hurricane Katrina and a DuPont-Columbia University Award for reporting on the Tsunami Disaster in South Asia. The National Academy of Arts & Sciences recognized her reporting of the Afghanistan war. She was part of the small team who reported and produced a documentary on death row that won a Cine Eagle award. Essence Magazine named her one of the 25 most influential African-Americans.
She's passionately committed to informing, engaging and creating content that generates revenue.  Adaora is proudly associated with Hubster.tv and Single Palm Production.
Since 2012 she's been on the board of the Montclair Film Festival and a member of the Board of Advisors for Women at NBCU. Previously, she's served on the boards of The Council of Urban Professionals and The New York Women in Communications Foundation.
She holds a BA in Political Science from the University of Michigan and a JD from the UCLA School of Law. Adaora is both a U.S. and Irish citizen. She's a global nomad having lived in the United States, Europe and Africa.  Once upon a time she was a competitive ice skater today, she sticks to yoga and biking.