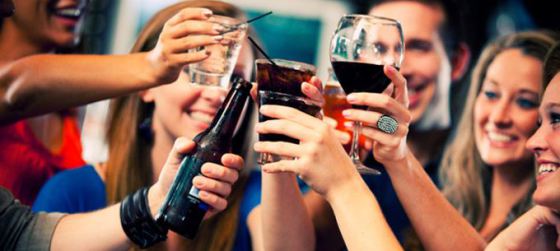 I know, I know, everyone ALWAYS says mesh is about the content.  Carefully curated, thought provoking- it's a learning experience, right?
Well, perhaps that's what you tell your boss to get you to mesh, but we know you also love the food, booze and SWAG that comes with your conference pass.
We aren't judging, in fact we agree!
The social part of mesh is just as important as what you will learn/discover/be inspired by from the sessions and panels that take place.
This year our friends at SapientNitro are wrapping up Day 1 with a party at The Drake.  The bar will be open, energy will be high and we encourage you to stick around, or at least return back to us to wrap up Day 1 mesh style.
We wouldn't want Day 2 not to be just as fabulous, so for an hour, we'll open up the bar again play some music (BTW do you have a song suggestion?  Send a tweet to MasterCard #meshcon #song to get on the playlist) Just be sure to say thanks to MasterCard- it's going on their credit card.
We are also throwing our traditional SWAG plan out the window and giving everyone a chance to shop for what you like.  When you pick up your mesh badge this year you'll also get "mesh money".  Pop over to our general store and pick what you like.  There will also be lots of opportunities to win more money over the 2 days and perhaps cash in for some of the "top shelf" items.
We've got a few other surprises up our sleeve for mesh14 this year but we can't tell you everything!
Can't make it to mesh…but want to join the party?
The Drake will be open to the public to AFTER 6pm on Tuesday May 27th and AFTER 5pm on Wednesday May 28th.
See you at mesh14… May 27th & May 28th