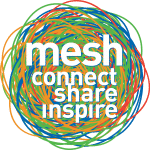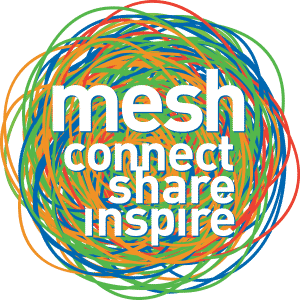 Another year, another mesh under our belts. In many respects, it was probably one of the most successful events we've done since launching mesh in 2006.
Before mesh started, we listed five reasons why you needed to come. In the aftermath of mesh13, here are five reasons you should have attended.
1. Great content: At the core of what makes mesh unique is the focus on attracting great speakers who explore a variety of topics; everything from work, money and brand journalism to brain fitness, startups, how to find top talent and content marketing. mesh is an opportunity to expose yourself to new ideas and people, which makes it different from other digital conferences.
2. The opportunity to meet and talk with speakers. At mesh, our speakers tend to stick around rather than run back to their jobs. It lets attendees engage with our speakers, ask them questions, build relationships and explore how they might be able to work together.
3. The networking: We build healthy breaks between sessions to give people the chance to meet new people from different sectors. At mesh, people are open to sparking up a conversation with the person sitting next to them at lunch and having a drink during the day one reception (Thanks, Mailchimp for sponsoring it!). One start-up entrepreneur told me he made a bunch of new contacts to drive the growth of his business.
4. Feeding off the energy of start-up entrepreneurs: We invited 50 entrepreneurs to attend mesh for free, as well as asking 20 to show off their products in a demo alley. Having their enthusiasm played a key role in giving mesh an extra buzz and level of excitement.
5. Inspiration. After two days of top-notch content and networking, it's impossible not to be excited about the Web's potential to impact our personal and professional lives.
So, what's next for mesh?
Well, we've got meshmarketing happening on Nov. 7 at the Toronto Reference Library. We've already lined up great speakers such as Jay Baer, Danny Brown and Peep Laja. And we've got early-bird tickets available for $149 for the next week.