It's hard to believe that mesh '13 is happen in four months: May 15 and 16 at the Allstream Centre.
While we've kept a low profile since meshmarketing, there has been a lot of activity  behind the scenes with speakers, sponsors and startups – call them the three S's.
We're excited to provide some details about what's on tap for mesh '13, so here we go: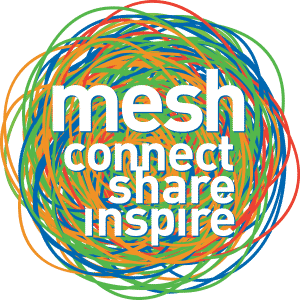 We're stoked about our keynote speakers: J.P. Rangaswami, chief scientist with Salesforce.com and technology innovator, and Ryan Carson, serial entrepreneur and founder/CEO of Treehouse.
Our panels and workshops offer a wide selection of inspiring and information food for thought, as well as insight to help you do your job different and better. The topics include books, brain fitness, education, presentations, 3D printing, TV, news creation and consumption, money, travel, advertising, HR, social media, content marketing, video and economic disruption.
The speakers include Carey Kolaja (PayPal), David Weinberger, Allen Lau (WattPad), Peter Arvai (Prezi),  Gary Swart (oDesk), Greg Sukornyk (Chango), Joel Yashinsky (McDonald's Canada), Veronika Litinkski (Cognicenti), Mike Silagadze (Top Hat Monocle), Beth Jefferson (Bibliocommons), Jeremy Toeman (Dijit Media), Michael Cole (Vivity Labs) and Scott Lake (SourceMetrics).
And we've got an expanded startup program that builds upon the success of last year's Hosted Scholarship Program.
Until Feb. 15, early-bird tickets are $499 + HST (compared with the regular price of $649), while student tickets are $99.
And for the first time, we're offering a limited number of one-day tickets for $399. Day one is media/society, while day two is marketing/business.
More details about our speakers, sessions and social events will be available soon.